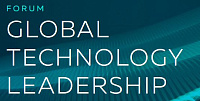 December 2019: R-sensors at innovations exhibition in Sochi, Russia
The Global Technology Leadership forum
was held on 05 to 07 December in Sochi, south of Russia. The forum was focused on implementation of cutting edge technologies and development of innovations in Russia. 
An appealing part of the forum was an exhibition organized by Foundation for Assistance of Small Industrial Enterprises (
FASIE
). The exhibition covered Russian hitech solutions and products. All the participants are winners of the contest which focused on supporting companies on the markets of the
National Technology Initiative
(the Russian government's program to develop new markets).
In 2017 R-sensors' scientific project for developing broadband seismic and acoustic sensors for marine seismic exploration was approved and funded in the 'NTI-Development' program, the
Marinet
area of research (that is the National Technology Initiative's work group supporting hitech for maritime industries). 
R-sensors showed a dual sensor (geophone + hydrophone) to be used in an ocean-bottom cable system for marine seismic exploration.